V.I.O POV1 vs Adventure Cam 3 (both from Viosport)
In my POV1 review, my main issues were the softness of the image and the lack of video smoothness (jittery). I wanted to do a side by side comparison so I could see how the color and sharpness stacked up against other cams. Why not test the POV1 against the "Steady Eddie" of the cam world, another Viosport product; the Adventure Cam 3.
Viosport, now called V.I.O. has turned a corner and headed a new and exciting direction with their main marketing emphasis now on their new POV1 system. At almost twice the cost of the Adventure Cam 3 (AC3 for short) is it worth it? You do have to take into account that for the AC3 or any similar system you will need a camcorder ($150 - $300, I use the Sony HC32, around $200 on eBay all day long) and a LANC control ($60) to complete the system. So really at $550 for a mini DV and cam system.
I mounted the cams identically forward facing on my handlebars, the same method as my other side by side tests. I chose to use the audio on the POV1 system.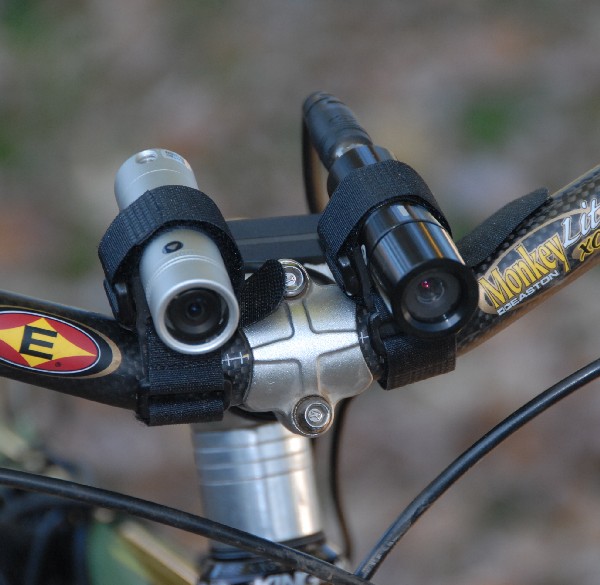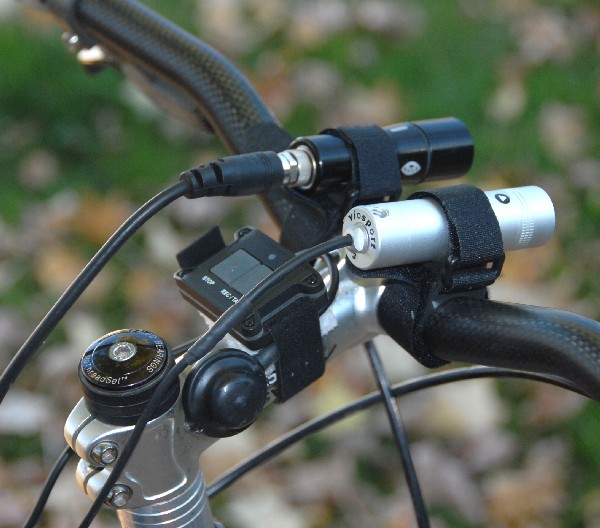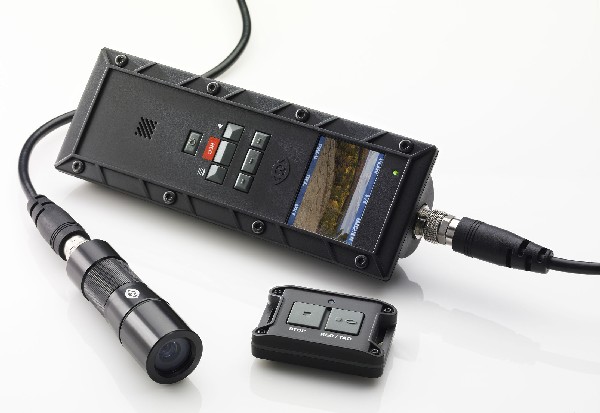 All mounted up and ready to go testing. The complete POV1 system.
My CamClusion:
The criteria for this test was clarity, color and sharpness. Check out the SIDE BY SIDE VIDEO. (Please right click and save as - help save my bandwidth please!)
You can see that the colors are very different. The POV1 cam is "cooler" more towards the blue side and the AC3 toward the yellow "warmer" side. Also the clarity is better on the AC3, as is the detail in the shadows. The POV1 has good quality, but does lag behind it's predecessor. I do feel that CMOS cameras will dominate the market in the future, but so far as "bullet cams" goes, I'm still for good old fashion CCD imagers.
If you watch some of the sections that have rapid side to side movement, you will see that it is not as smooth as the AC3 mini DV system.
The POV1 is the wave of the future that is certain, but is it worth the $300 extra? Well, that is for you to decide, I hope this has helped you to do just that.